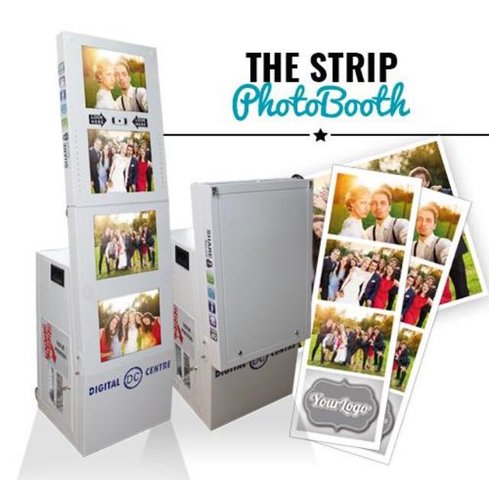 Photo Booth
What's included with every photo booth rental?
Prop Box and Backdrop
Duplicate Strips or 4x6
All photos from your event are backed up on a cloud server and accessable after your event
Each photo prints a code on the side of it. Guests can later visit a secure website, type in that code, and access their pictures.
Ability to customize the strip photo cards with your company logo, event info, or almost anything you want. Info must be sent to us ahead of time to setup. Please contact us for details and additional fees.
Photo Booth Rental Requirements
Occupancy: Open Air
Photo Booth Rentals
do not limit the amount of guests.
Dimensions: 8' Tall & 5' Wide
Outlets: 1 dedicated outlet (nothing else being used on it)
Cover: We will need some type of shade (under a tent, overhang, inside, etc) to protect the electronics from rain and excessive sunlight.
Setup Location/Area Instructions:
Your setup location needs to be free of rocks, sharp objects and any other hazards.
We cannot setup under any utility lines and must have clearance of 5 feet in all directions away from any obstacles.
Please make sure you clean a path for our delivery crew to park & unload the equipment as close to the location as possible. If parking is farther then 75 ft please notify our office.
If your setup location is up/down an incline of more then a few inches please contact our office. We may not be able to do deliveries if we do not have a way to get the unit in/out of the location.
We cannot take photo booths up any stairs.
We will need access to an elevator/ramp in the case of stairs.